NCJAR Circle of Excellence Award Winners 2021
Congratulations to our 2021 NCJAR Circle of Excellence Award Winners!!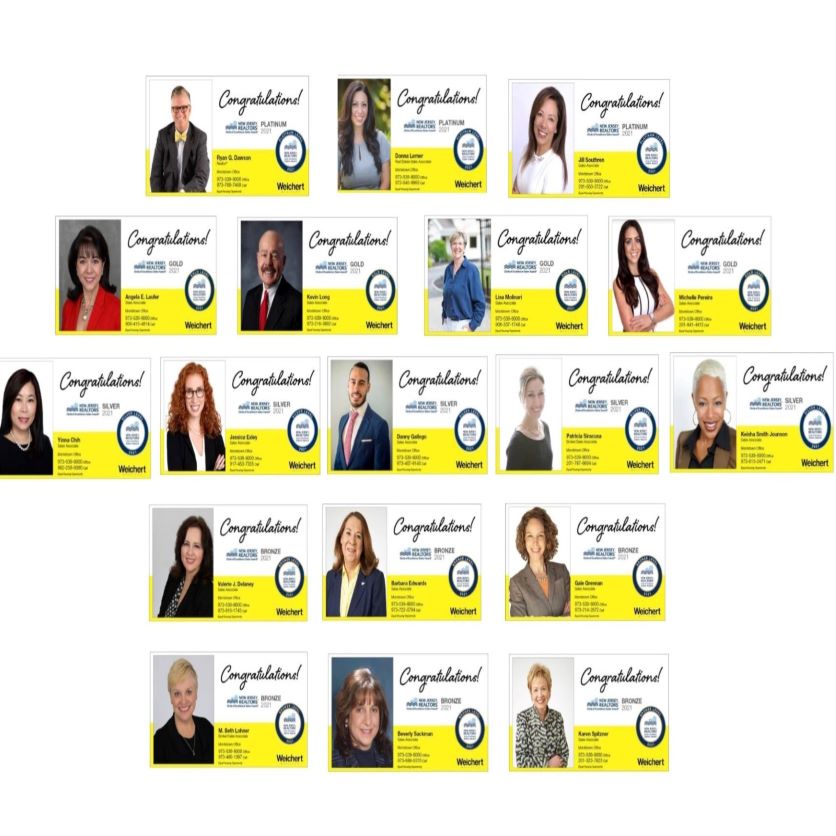 Testimonials
" I would highly recommend Patricia Siracusa to anyone that wants to get their house sold! She is highly responsive and competent. She is on top of her game as a skilled professional. I have been her client on both ends of real estate dealings..both buying and selling. I don't know anyone who works harder to have a smooth transaction as Patti! If you want your house sold.. call Patti! "
- 01/02/2018 - maggieann60
" This is my 2nd time having Patti as my agent for a purchase transaction, and will continue to call her every time I have a need. She is a top notch agent with a highly talented and motivated network of bankers, lawyers, and support professionals. Her responsiveness, professionalism, and ability to negotiate and make for a seamless transaction are unsurpassed by her peers. Patti makes you feel appreciated through attention to detail, follow-through, and by always making you a priority. "
- 05/31/2016 - kimadambeatty
" If you're reading this review to try to decide whether to work with Patti Siracusa on a home purchase or sale, consider yourself lucky: you've found the best real estate agent in northern NJ. Patti is not just highly competent and knowledgeable about real estate and the local market, she is truly a joy to work with. Patti guided us through years of on-and-off searching (we're indecisive and picky) and never once expressed a shred of impatience, frustration, or concern. Instead she focused on getting to know us as people over time, which in turn enabled her to understand exactly what we needed in the elusive home we searched for--and eventually found--together. Trustworthy, honest, responsive, reliable, patient, funny, and kind: Patti is as good as it gets. "
- Justin K. 9-15-2019
" We recommend Patti because she is a true professional who not only knows the market, but she gets to know her customers so that she can help them find the kind of home that is right for them. We appreciated how she listened to what we wanted in a home and she provided us with listings that matched that. We also appreciated how she went above and beyond for us. Not only did she spend countless hours researching listings and meeting us to see them, but she directed us to several people who could help us throughout the process (attorney, home inspector, mortgage broker, contractors, etc.). All of the people she sent us to are not only phenomenal professionals but they are great people, too. Also, one of the most wonderful qualities about her is her honesty. She is very gentle, but we appreciated her true thoughts as opposed to people who will tell you anything you want to hear to make the sale. She truly takes the person into consideration rather than just making a deal and I think this is what makes her so wonderful at her job! Thank you to Patti for helping us find our dream home. You will not find a better person/realtor anywhere else! :) "
- michelle_phillips
Previous
Next